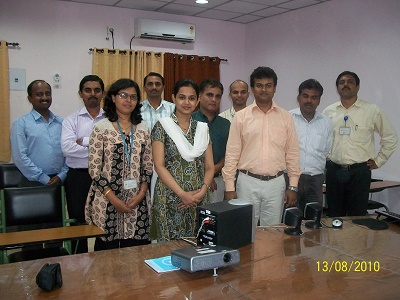 Parenting Course Introduction:
Parenting is an art. There are lot of issues and concerns of parents of young children as well as grown up adolescents. The concerns are right from discipline, eating habits, anger & attention, studies etc. In this workshop, practicing psychologists & special educators address these issues and try to help parents learn ways to manage their children. It's an interactive workshop filled with real examples, case studies and experience sharing sessions which is being held on weekends in our training center in Mumbai.
Parenting Course Content:
Effective Parenting for Better Results
This workshop has been designed by our course faculty keeping in mind the importance of effective parenting. By attending this course you will gain insights into how effective parenting can help you get the desired results within your children. This course will broadly cover the below issues and provide expert insights into how they can be tackled:
Issues of adolescents/student life
Motivating your child
Giving feedback: Are you making or breaking him/her
Typical mistakes that parents make
Disciplining your child
Managing your own life to manage your children better
Issues of parenting, Do's and don'ts of parenting
The effective ways of raising a child
Effective teaching methods for parents
Common mistakes of parents
Role of the school Vs. Role of parents
At the end of the workshop there will be a question and answer session wherein you can discuss your personal concerns and issues and our expert faculty will address them.
Course Methodology:
Presentation, case study, discussions, lectures.
Course Languages:
The course is mostly conducted in English. From time-to-time, the course is also conducted in Hindi (subject on sufficient participants).
Course Duration:
This is a 1/2 day course and is usually conducted on weekend days (including Saturdays and/or Sundays). Kindly get in touch with us to find out next parenting workshop dates in order to enroll yourself.
Course Venue Location:
Our training center is located on Goregaon (East), Mumbai. Unless otherwise indicated, the course is conducted on the following location:
529, A Wing, Mainframe Building, Near Orchid Mall, Royal Palms, Aarey Milk Colony, Goregaon (East), Mumbai – 400065
Course Fees:
Rs. 1000/- per head for individual participants. For group participants, group discounts are available. Kindly contact us with number of participant details if you would like to avail group discount.