Certificate Course in Training & Development,
Goregaon (East), Mumbai – 400065
Course Duration: 3 Months Programme: Weekend Sunday Batch. Timing – 2.30pm. to 5.30 p.m. (Extra lectures/Guest sessions on Saturdays)
Course Venue: 529, A-Wing, Mainframe Building, Near Orchid Mall, Royal Palms Estate, Aarey Milk Colony, Goregaon(East), Mumbai-400065.
Introduction to the Certificate Course in Training & Development
A complete Train the Trainer and Faculty Development programme for instructors, trainers and aspiring corporate trainers and other training & development professionals.
A Practical Certification Course for all Trainers, Instructors & Industrial Faculties. Ideal course for Aspiring HR, OD, and Soft Skills Training Professionals.
Training is an art of effectively transferring the desired knowledge and skills to a group of learners leading to skills development. It's a systematic and planned process which needs a lot of research of the subject and also of the learners. It is result specific and focused process. The content and the methodology is decided by carefully aligning the outcome with participants readiness. Creating the right environment of learning by motivating the participants, engaging them and involving them through interactions, activities and exercises is very critical to achieving the desired behavioural change.
Delivering the training is an art in itself. Just being the subject matter expert is not enough. As a trainer one must learn to analysis the topics and break the contents in order to simplify it for all for learners to understand and assimilate. At the same time it is needed, to keep the curiosity high among learners along with interest in the subject. Now how to do this, is something which needs to be learnt from an expert. It is here we need coaching and guidance. It takes a lot of time and experience to master this art. Every topic is unique and demands a different design and methodology.
And to add to the challenge every group of learner and their reaction to training is also unique. So every session is a challenge for trainers. More they do less they feel. This calls for the need of an expert intervention in the process of learning training methods and delivering it effectively.

Certificate Course in Training & Development by Cogito Training and Counseling Centre
We are happy to announce our Training and Development certification course. This  is a practical certification course in training and development. This course helps participants learn the concepts of training in classroom. This is a practical course on every aspect of training. Right from understanding the strategic training and development process, identifying the training needs, designing an effective training to choosing the right methodology and delivering and finally evaluating the training. This course gives an overall understanding of training by teaching participants finer aspects of conducting training sessions independently and  effectively. Participants get to practice their training skills by delivering multiple practice sessions in classroom, where they are given open feedback, critiqued, evaluated and given suggestions for improvement by experts. This is a hands on training course where every aspect of training will be discussed and  explained in detail to the participants..
Training is an art which can only be learnt through practice. There is one excellent courses available in training and development by distance learning which is Diploma in Training & Development  by Indian Society for Training & Development (ISTD). This is a really nice course through distance learning. We do recommend this Diploma in Training & Development by ISTD since its Govt. Recognised.
Our Course in training is more of practical classroom workshop. In our course we try our best to ensure that participants get to do more of practicals, which will help them  in fine tuning their platform skills. Training is a skill which needs to be learnt under supervision and guidance of a seasoned coach fulfilling the gap left by theoretical programmes.
For whom?
For Training Professionals
This training & development course is designed exclusively for people who want to become trainers. And for those who are in training but have no formal education in training. This is more than a train the trainer course. This is also for those who are working in training & development department with relevant qualification but still want to sharpen their skills and learn new ways to impart training and education with increased effectiveness. Though trainers practice in the field of training but many of them do not update themselves with time. Formal course is needed so that they refresh their training skills and keep learning. With time, the participants and their expectations also change so the methodologies need to be fine tuned accordingly.
For Teachers & Faculty – Faculty Development
This training and development course is a great value addition for teachers and those who are in teaching profession. Teaching is a profession of great responsibility as teachers handle and train our future workforce. The knowledge, values and skills imparted to the students decides the destiny of society and the country. If teachers fail to teach with the right intent, imparting right values and right knowledge  they are not doing justice to their profession. So it is important for the stakeholders to ensure that only the best teachers are selected and brought into this profession. Teachers must not only be academically brilliant but also must have the passion, love and desire to make a positive difference in the lives of students. Teachers have to play role model, mentor, counsellor, motivator and leader for students. At the same time they must also feel the need to be aware of the socio-economic, political, technological and job oriented changes happening around. Many teachers get so busy in teaching and routine day to day affairs of the school and their personal lives that they fail to upgrade themselves. This reflects in their quality of teaching. As a result students suffer and the learning is compromised. They must be given regular inputs in newer teaching methodologies, researched, and practiced in current times along with the softer aspects of teaching like playing the role of a motivator and mentor. Technical and emotional aspects should both be balanced during teaching only then they can do real justice to their jobs.
For Aspiring Trainers
There are lot of people who are passionate about teaching and training and they want to become trainers. They may not be from training background and may not have any teaching or training experience. This training & development course is an ideal platform for them as this course will prepare them to become trainers. Basic skills like public speaking, presentations skills, platform skills, communicating to a group, handling a class, facilitating learning in classroom, using different methodologies for teaching and training are all covered in this programme. In our training and development course, all these concepts are taught practically by actually making participants practice the skills. Participants will be encouraged to take a lot of mock sessions to learn these skills in this programme. The practical and hands on methods of experiential learning employed by our expert faculties will be a boon for an aspiring trainer.  At the end of this course we expect the participants to be ready to take up independent training or teaching assignments.
Course Objectives:
To teach participants and educate them on the concepts of training and development
To update participants on the latest trends and practices in training
To help participants learn the skills needed to be an effective trainer
To give participants enough practical practice to sharpen their training delivery skills.
To teach aspiring training professionals latest concepts, tools and techniques to increase their employability.
To assess participants training ability, skills and confidence in conducting independent training sessions and give feedback for them to learn and improve.
To develop trainers by way of personal coaching, mentoring and handholding.
Certificate Course in Training & Development Syllabus:
Topics to be covered over 3 Months (24 sessions of 1.5 hours each)
Introduction to Training & Development, Understanding the Strategic Training Process, Overview of training in organisations & training functions.
Overview of HR function in relation to training function
Learning, Theories of learning, Principles of Adult Learning
Concept and Characteristics of Learning Organisation, Knowledge Management & Transfer of Learning.
Training Need Analysis, Needs Assessment Process, Organisational Analysis, Task Analysis & Person Analysis, Tool & Techniques of Analysis, Industry Practices.
Designing Training, Programme Design, Learning Objectives, Concept of SLO, Concept of Pedagogy, Andragogy & Synergogy
Instructional Design, Instructional Design Model and theories, Instructional Design principals, ADDIE Model, Blooms Taxonomy
Competency Mapping & Designing a Competency Based Training
E-Learning, Online Learning, Opportunities and Challenges of Online Training.
Organising a training programme, Open Programmes, In-House Programmes, Training Proposal Document, Training Calender, Training Materials, Facilities Management, Training Aids and tools.
Training Methodologies, Classroom training, Outbound training, On the job training, Case method, Role-plays, Simulations, Business games, Vestibule, Syndicate method, Seminars and Conferences,
Sensitivity Training, T-Groups, L-Groups. History and role of NTL, USA & ISABS in India.
Assessment Centres & Role of an Assessor
Organisation Development, Designing OD Interventions, Appreciative Enquiry, Managerial Grid Training.
Presentation Skills Workshop
Training Delivery – Classroom Management, Handling Questions, Engaging the audience, Handling the sessions, Interaction Skills,
Communication Skills Development: Listening, Giving Feedback, Critique & Criticism, Importance of Motivation through Appreciation & Positive Reinforcement.
Time Management during training, Effective use of methods, Activities and Exercises, Trainers Etiquette, Communication Skills, Skills of a trainer, Grooming etc.
Training Effectiveness Evaluation, Evaluation Process, Need for Evaluation, Kirkpatrick's Model.
ROI (Return on Investment) in training, Concept of BCR(Benefit Cost Ratio in Training)
Training Budget
Training Practice – Classroom exercises, Mock Training Sessions, Assignment Presentations, Video recordings etc.
Final Presentations & Participant's Evaluations
Certificate Distributions and Closing
Evaluation:
Written Test, Training Practicals, Presentations, Training Projects & Assignments,  Interview by our experts.
Certificate:
On attending all the classroom sessions and completing practical training delivery assignments & final interview by our expert panel the participants will be awarded the Certificate.
Course Details:
Lectures Timings: Sundays ( Afternoon 2.30pm -5.30 pm)
Note: Extra and additional classes may also be scheduled on Saturdays, including guest sessions by our visiting experts. Timing will be the same.
Eligibility:
Graduates.
Cogito Training & Counseling Centre: Our Training Credentials
We are Mumbai based Corporate Training Solutions Services Firm, Providing Training Solutions in the Behavioral, Attitudinal, Psychology, HRD or Soft Skills arena.  We are also into Psychometric Assessment & Counseling. We started operations in year 2004 and since then we are providing training and consultancy services to our expanding clientele. It was nurtured, developed and promoted as an entrepreneurial venture by Prof. Praveen Singh and his team of  Corporate Training & HR Consultants, Trainers & Psychologist that achieved credit of exceeding 60,000 satisfied training participants falling under the category of senior executives of corporates, middle and lower management officers, supervisory level and technical staff. Our team trained employees of Government, Public Sector Undertakings, Private and Multinational Companies. Our clientele covers sectors like oil and gas, petroleum, power, information technology, finance, automobile, hospitality, services, water transport, marine hospitality (cruise liners), academia (Schools & Colleges) and social & non-profit organizations etc.
Our faculty team consists of Management Consultants, Training Consultants, HR Professionals and Psychologists providing diverse educational, training, teaching, coaching, mentoring, assessment and counseling services to corporate houses across industries, educational institutions and individuals.
Need for Faculty Development Programme & Train the Trainer Programme
There are many people who want to become technical trainers, soft skill trainers, corporate trainers or get into teaching profession. Unfortunately there are hardly any institution where practical, on-the-job, and real time trainer the trainer programme, training and development course is being organised. There was always a need for a practical, hands on course in training, where aspiring trainers learn to become trainers by actually doing practicals in training. A course where they learn to use the concepts of training by putting them into practice and learn by delivery. Ofcourse importance of theory can't be denied but along with theoretical lessons practice must also be provided.
Useful for Corporate Trainings
Imparting education and skill development to its people is one of the most crucial skills that an organization must possess. Transfer of knowledge is very important for growth and development of an organization. Often this transfer is effectuated through training which is facilitated by in-house training professionals. To ensure an effective and smooth transfer of knowledge, organizations need to develop a team of trained training professionals. This is achieved by organizing faculty development programmes on regular intervals. This "Training of Trainers" through this certificate course in training is one of the training initiatives exclusively designed for faculty development. This training and development course aims at developing in-house faculties by giving specific training inputs helping them sharpen their training skills making it interesting & effective.
Our Practical approach in Training
In this training and development certification course we have tried to incorporate the missing link of training practicals. We make trainers do a lot of mock trainings by making participants implement the learnings in classroom. Trainers are also given assignments to design their own trainings and create lesson plans. Another important feature of this training is real time experience. Participants are taken to real training sessions and made to observe and learn. They are also given assignments to deliver programmes and take classes in a real training environment.
Lead Faculty & Programme Head

Prof. Praveen Singh
MBA (HR), DPM&IR, B.A.(Psychology),TOTA, AGI(USA)
Director & Lead Faculty, Cogito Training & Counseling Centre, Mumbai.
Visting Faculty of Management with Mumbai University
Approved Grid Instructor, Certified by Grid International Inc. USA
DG Shipping Certified Instructor, TOTA Course Approved by Director General of Shipping, Ministry of Surface Transport, Govt of India.
Life Member, Indian Society for Training & Development, New Delhi
Profile of Praveen Singh
Praveen Singh is Director and Lead Faculty with Cogito Training and Counseling Centre, Goregaon, Mumbai. Cogito Training and Counseling Centre offers services like Corporate Soft Skills, Attitudinal and Behavioral training, Faculty Development Training, Campus to Corporate Training for Students, Psychology and HR education, Life Coaching, Mentoring, and Career development training, Career Planning, Counseling and psychometric assessments. He earlier worked with an UK based Web Enabled Co. as Human Resource Manager and with a leading Management Consulting company.
Praveen Singh has been practicing in the field of Corporate Training, Management Development, Academic Teaching,  Executive Coaching and Mentoring since 18 years.  He is an experienced subject matter expert, faculty, trainer and mentor for Soft Skills Training, Attitudinal & Behavioral Training & Psychology based training and coaching programmes.
Corporate Training Assignments (In-House Trainings): Praveen Singh regularly trains employees of IT, Manufacturing, Power, Energy, Oil & Gas, Infrastructure Sector Companies. He has been working for more than forty companies spread all across India. He is empanelled with Reliance ADAG since 2005, and have been conducting programmes for Reliance Infrastructure, Reliance Cement Co., Reliance Power, Reliance Communications, Reliance Metro, Dahanu Thermal Power Stn.etc. As a panel trainer of Reliance ADAG, he has conducted more than 200 soft skills training programmes for their group companies. He also works regularly for Tata Power, Mahindra & Mahindra, Reserve Bank of India(RBI,Mumbai), RCF Ltd, Thal(Maharashtra),  BRO(Ministry of Defence), Adani Group(Bhuj,Gujarat),  Calcutta Electricity Supply Co., Kolkata,  Asia Institute of Power Management, Kolkata, Great Lakes IEMR, Gurgaon, NIIT Technologies(Mumbai & Greater Noida),  Sterling Group, Nashik Engineering Cluster,DB Power, Raigarh, TIME Institute, Times of India Group, Embassy Properties Pvt Ltd., Banaglore, etc.
Marine  Industry: Praveen Singh is DG Shipping and IMO Certified Maritime Trainer. He received his DG Shipping and IMO approved Training of Trainers and Assessors(TOTA) certification in 2002. Since then he has been training mariners, sailors, riggers and seamen working on Oil Rigs, Oil Tankers, Chemical Tankers, Bulk Carriers, Vessel Carriers, VLCC & Passenger Cruise Liners. He works as a visiting faculty for Maritime Training Institutes, like Gurship, SCMS, MMTI, Arya Marine etc.
Govt. and Public Sector Undertakings: He has conducted sessions for prestigious govt organizations  like BARC, BRO(Ministry of Defence),NTPC, Coal India Ltd, RCF, HPCL, AAI, etc.
International Participants: Has trained participants from Afghanistan, Angola, Ghana, Bhutan & Nepal. Has also traveled to many countries in Europe, including The Netherlands, Germany, Belgium & France, and is exposed to different work cultures.
Academic Affiliations: Praveen Singh is associated with several management institutes in Mumbai as a Visiting Faculty. Currently teaching in University of Mumbai's, Alkesh Dinesh Mody Institute of Management Studies and Garware Institute of Career Education, Kalina Campus.  He teaches subjects like, HRM/HRD, Strategic HRM, Organizational Behavior, Organization Development, General Management, Training & Development, Organization Theory & Structure, Business Communication, Leadership & Teamwork etc.
Professional Training, Certifications & Association
IMO Certified Maritime Trainer. Successfully completed "Training of Trainers & Assessors" (TOTA) Course. As per STCW 95, Regulation I/6 Detailed in section A-I/6 of Code A. Approved by The Directorate General of Shipping (Govt. of India).
Approved Grid Instructor. Certified by Grid International Inc. U.S.A. Successfully completed Grid Instructor Preparation Seminar.
Franklin Covey's – The Seven Habits of Highly Effective People Training Program .
ISTD (Indian Society for Training & Development) Life Member.
Education
Master in Human Resource Development Management from NMIMS, Mumbai.
G. Diploma in Personnel Management and Industrial Relations with HRD..
L.B. II from Govt. Law College, Churchgate, Mumbai.
Bachelor of Psychology (Major) from Mithibai college of Arts, Mumbai.
Awards & Recognitions:
Winner of  Indian Achiever's Award 2020-21, for Training & Counseling in Recognition of Outstanding Professional Achievement and Contribution in Nation Building. This award was given by Indian Achiever's Forum, New Delhi.
Recognized by Shri Vishwakarma Skill University(Govt of Haryana) for his participation in Innovative Teaching Pedagogy in Higher Education in Corporate Trainer Category, Oct 2020.
ASTD Excellence in Practice Award.  SPARSH – A Touch of Warmth and Care  received an ASTD Excellence in Practice Award out of 178 entries in 2011. Was member of the award winning SPARSH Team involved in training project SPARSH as faculty at Reliance Infrastructure Ltd.
Was nominated by ISTD (Indian Society for Training & Development), New Delhi, for the Prestigious "Vivekananda National Award" for Excellence in HRD & Training in the year 2008. Was among Top Six Finalist at National Level in all India competition.
Recognized by REMI(Reliance Energy Management Institute) for featuring constantly  among the top rated external faculties.(2006-2012). Average rating @ 4.4/5
---
Our Distinguished Guest Faculties from Industry
Dr. Bhagirath Shanbhag GM & Head – HR & CSR
Ph.D.(Employee Engagement in Real Estate Industry), MRICS, OD (NTL, USA), MBA (HR). PDHRD, DPMIR, B.Com
Dr. Bhagirath Shanbhag is the GM & Head – HR & CSR, of L&T Realty Ltd, the wholly owned real estate development arm of $ 18 billion Indian Multinational giant Larsen & Toubro Limited. He has 3 decades of diverse experience across industries and organizations of international repute viz, Indian Express, Mahindra & Mahindra, and different division of L&T. He has worked in diverse industries like Media, Electrical Automation, Automobile & now Real Estate.
Achievements / Career Highlights:
Created BVS model of Employee Engagement to benefit Real Estate Industry in India
Youngest HR Head to handle all India and global HR operations for Electrical & Automation group of L&T.
Instrumental in setting up HR operations in China; leading HR function for M&A of TAMCO (800Cr group), Malaysia; instrumental in setting up Leadership Team for LTFZA in Dubai.
Co-Author of the Book on "Performance @ Results "(Publisher: Himalaya Publishing House – Launched in June 2017, more than 3500 copies sold)
Published various research papers: "Growing through Engagement" – An Indian Realty Experience; An Exploratory Study of Employee Engagement Practices in Real Estate Industry in Mumbai.
Under his leadership L&T Realty has won over 15 HR Awards and Honors- Some key ones :
Most Influential HR Leader in India 2017 awarded by CHRO Asia,
Best HR Leader Award by Bharati Vidyapeeth Pune for Academic Contribution to Industry 2016,
Golden Peacock Award for Best practices in Training & Development Award for Best Corporate Social Responsibility, 2020 awarded by ET & World HRD Congress. He believed in adding value to the business, people and society striking an equilibrium through continuous learning and contributing. He is currently pursuing his 2nd year LLB from Mumbai University to merely add another feather to his hat.
---
Dr. Ashish J. Pinto
Chief Human Resource Officer
NESCO Ltd, Mumbai
A strong proponent of business success and a believer of building strong human capital assets, Ashish has been entrusted with envisioning the HR road map and charting out the people strategy by implementing and aligning it with the groups business objectives.
Ashish holds a PhD in Engagement Practices from Symbiosis International University and an MBA in HR from NMIMS and has over 25 years of experience of working in the areas of Talent Acquisition, Talent Management, Organization wide HR transformation and Capability development across various industries like IT, HR Consulting, Media & Manufacturing.
---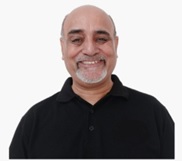 Rajiv Kumar Luv
Rajiv Kumar Luv is an experienced trainer, executive coach and a life skills coach. He is an associate facilitator with a number of Training Organizations. He has completed his graduation BSc from Mumbai University and further went on to pursue his B.tech degree in leather technology from CLRI Chennai. Rajiv has 30 years of accomplished experience in the area of behavioral, soft skills and functional skills training. He has trained over 100,000 people from all walks.
His programs are very effective, because of their simple structure and lucid manner in which they are facilitated. He has rolled out competency based training programs across the length and breadth of the country for a number of companies. His workshops on Public Speaking, Team Building, Time Management, Supervisory Skills, Communication, Role Excellence, Leadership, Achievement Motivation, Attitudinal Change, and Presentations etc. are highly in demand. With the ability to motivate, energize and empower people to higher levels of performance, Rajiv enjoys the privilege of being a chosen trainer.
---
Ashwini Padalkar
MBA-HR, MA(Economics)
Ashwini has more than 20 years experience in medium and large organizations , academics and practice. Ashwini has worked with various Indian and Multinational organizations spanning diverse industries including information technology, oil and gas, engineering, pharmaceutical, insurance and manufacturing.
Ashwini has worked in human resources in various roles  for various companies in multi-location and multi-cultural teams. She completed her Masters degree in Economics which was followed by a Masters in Human Resources. Ashwini has been a visiting faculty at Narsee Monjee Institute of Management Studies and is certified in Competency Mapping  and Coaching.  She is certified in 15 FQ a personality based assessment tool, REBT ( Rational Emotive Behavior Therapy ) and  Floral Remedies  (BFR – Bach Flower Remedies ) for mental and emotional wellbeing  from Bach Centre UK.
---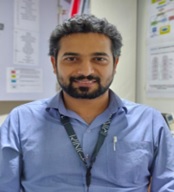 Rishi Khandelwal
Training & Quality Management Professional
Aviation Industry, Aircraft Maintenance Engineering & Training
Rishi is Presently working As DGCA Approved (under CAR-145 and CAR-M) Quality Manager and has more than 14 years of Instructional Experience in conducting trainings on Aircraft Safety, Maintenance and Aviation Management Subjects.
He is a post graduate in Business Management with PG in Guidance & Counseling. He has also done a Diploma in Counseling & Training of the Trainer from TISS (Tata Institute of Social Science).
He is ISO 9001:2015 Lead Auditor.
He is Qualified BCAS approved Basic AVSEC course from Mumbai International Airport Limited (MIAL).
He has Qualified DGCA approved and IATA accredited DGR cat-6 course from Tirwin Management services.
He also has BAMEL (Basic Aircraft Maintenance Engineering License) in IS, ES and RN (Avionics, B2), Issued by DGCA.
---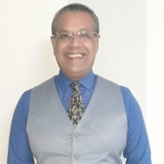 Rajesh Jamwal
Sr. Manager – Corporate Relationship and Training, Reputed Business School, Mumbai.
Rajesh is a seasoned CAREER CATALYST & COACH, with 20 years Consulting, Corporate and Education sector experience having team mentoring capabilities and accustomed to exceeding set expectations in short TAT's .
Rajesh has a long association with students grooming and development and training them to make them job ready. He is an expert in student's development training and counselling. He has conducted many campus to corporate trainings for various B-Schools and Engineering College across India. His vast experience of training and coaching students is worth learning and his unique ways of engaging the students is very inspiring.
He is always on his training, coaching & placements mission, with vision to coach, train and  10,000 career seeking students in right career path.  His previous stint was with TISS – NUSSD.
---
Ronaald Patrik
MBA(HR), MA (Economics), M.Com,  Masters in Emotinal Intelligence (Mumbai University)
Ronaald is a Certified Coach in EQ. He has total 13 years of rich experience in Customer Service Industry. He moved from Operations, Quality to Learning & Development Department.
Apart from his rich Experiences, he has learned & earned four Masters degrees in various field like HR, EI, Economics and Management.
Ronaald has been awarded as "Best Emotional Intelligence Coach 2021" in one of the Events Organised by Achievers Award for the Immense contributions towards building better Community.
---
Our Mentors  & Programme Advisors
Senior Industry experts who have approved our course in Training & Development. They are our Mentors and Guide for this course.
---
Dr. B.S.K.Naidu
BE(Hons),M.Tech.,CBI-Scholar (UK) ,Ph.D.,D.Eng.(Hon.),FNAE, Hon.D.WRE (USA)
Chairman Emeritus, Great Lakes Institute of Management, Gurugram-122413, India
Former Director General (NPTI & CPRI) Govt. of India
Dr. B.S.K. Naidu, Chairman Emeritus of the prestigious Great Lakes Institute of Management, Gurugram, NCR, Delhi served as the 'Director-General' of Govt of India organizations as well as in the Corporate sector. He was Senior Advisor to the Advanced Engineering Associates International (AEAI), Cambridge, Massachusetts, USA; for their USAID Project on 'Capacity Building'.
He was one of the invited contributors to a Study on 'Human Excellence' at IIM, Ahmedabad which culminated to theirpublication 'Fourth Eye: Excellence through Creativity' in 1988.His leadership of knowledge-based Organizations was the subject of a Case Study on 'Transformational Leadership' at one of the Delhi Universities where it was rated as the best and was awarded the first prize in the year 2007. Dr. Naidu is the recipient of the First 'Outstanding Academic Leadership Award (2014)' from the Higher Education Forum (HEF) of India.
With his rich experience of having directed and headed several organizations, he has integrated his deep insights of human life and professional management. Endowed with the capacity of recounting and weaving them together, he has mapped the so-called 'Invisible Drivers' in Management into conceivable entities.
As Director-General (Trg.&Dev.) of Reliance Energy, Dr. Naidu innovated highly applauded modules viz. SMILE (Self-management-Innovation-Leadership-Elegance),© -a program using Hybrid Learning Model which has travelled on a maturity continuum from a Lecture Series to Computer-based Training to a 'Fellowship Program'; 'Rejuvenating Organizations-Revitalizing & Advanced Capsules'©, 'Deeper Paradigms of Learning: A model envisaging 3-Orbits of Learning' ©, 'Helicopter skill centric 360-Degree Training Model' ©, 'Cosmos of professionalism' etc. Dr. Naidu has addressed more than 50,000 intellectuals, across 5-continents, including his Lead Speeches in United Nations & the First Assembly of the Global Environmental Facility besides World Bank.
He has received numerous awards and honors in Engineering and Management comprising the Platinum Jubilee year Eminent Engineer Award (2002) from the Institution of Engineers (India), Central Board of Irrigation &Power Diamond Jubilee Award(1989) besides the highest honor (Hon.D.WRE-2012) of the American Academy of Water Resources (WR) Engineering, bracketing him with thirty (30) most eminent WR scientists in the world.
An Eminent Engineer-turned-Management Guru, Dr. Naidu is credited with 150-publications including 7 books for post-graduate studies. He is an acclaimed thought leader who has a matchless way of mapping and analyzing the insights of management in the professional domain with engineering acumen.
---
Mr. Mohan Phadke
Regional Director & Adviser BARRACUDA Camouflage – SAAB (SWEDEN) INDIA.
Guest faculty- IIM Ahmadabad, IIM Lucknow, IIM Nagpur,   NIA, Pune; NIBM Pune :  AIM, Manila, IIM Bangalore,   I I M SIRMORE , VAMNICOM, MDI Delhi.
Mr. Phadke is an International Consultant specialising in Management Education, SOLAR Energy, & Nuclear Vendor Certification, Defense Etc.
Mr. Mohan Phadke has over 38 years of work experience in the corporate with top notch companies like Tata Engineering Locomotive Company (TELCO) for 19 years. He spent five years as a Director of M/s. Kirloskar Services Limited (KSL), New Delhi — A Kirloskar group company.  He was the EXECUTIVE DIRECTOR for ThaparDupont Ltd., a J.V. of Ballarpur Industries Ltd. (BILT) and Dupont.  Mr. Phadke was an Advisor for 5 years to Chemtex International Inc., USA, a leading company which provides total engineering, design and procurement services in the field of oil and gas, fertilizers, spl. Fibers etc.
---
Dr. Vijay  Vasantrao  Gandhewar
M.Tech, PhD (Thermal Power Engg)
General Manager (Training), Adani Power Maharashtra Ltd,Tiroda.
Dr. Vijay Gandhewar has total 31 years of experience, presently working as General Manager & heading the Technical Training section of Adani Power Maharashtra Ltd, Tiroda, 3300 MW Thermal power plant. He has worked for three and half years as Training Head at Dahanu Thermal Power Station of Reliance Infrastructure Ltd. He has 17 years of experience in academic institutes and 14 years in thermal power plant. Before joining corporate, he was working with leading college in Mumbai, Sardar Patel College of Engineering. At SPCE he was Involved in networking exercises between Industry & campus, specifically signing of MOU's with Tata Consultancy Services, Wipro, Mahanagar Gas Limited and Infosys to explore synergies. He has served for five years as Assistant Professor in Lokmanya Tilak College of Engineering, Navi Mumbai. He has stated his carrier as lecturer in Mechanical Engineering Department of B.N.College of Engineering, Pusad.
---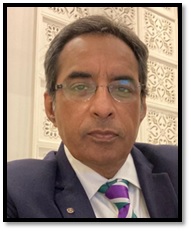 Mr. Deepak Chawla
Director HR (Training) 
In one of the leading Education Conglomerates, based in Mumbai.
Profile:
Deepak Chawla is an accomplished CXO with 35 years of rich experience across sectors such as Power, Telecom, Infrastructure, Transportation and Education.
An Electrical Engineer, with diplomas in Financial Management, Marketing Management and Journalism, he has deep understanding of Business operations and strategy, people and processes, technology and automation. He has wotked in diverse functions such as Projects, Operations, Business Development, Sales & Marketing, Strategy and Planning, and Human Resource Management.
Currently, Director – HR (Training) in one of India's leading education conglomerates, Deepak Chawla has also been a visiting Faculty in various management institutions like Somaiya, NL Dalmia, and Universal Business School. As CHRO, he has won several international and national awards, like the coveted ASTD Award and Golden Peacock Award for Training and HR initiatives. He was recognized as one of the "100 Most Talented Global HR Leaders" in 2015 and "Most Influential HR Leaders in India" in 2017, by World HRD Congress. Deepak Chawla is a 'Certified Corporate Director', and currently in the process of obtaining ICF certification as a Certified Coach. Life Member of Institute of Directors (IoD), and Indian Society of Training & Development (ISTD), Deepak is a proficient Trainer and Speaker, and is regularly invited at various forums to speak on a variety of subjects.
---
SANKAR NATH MUKHOPADHYAY
Head- Training, AIPM (Asia Institute of Power Management)
AIPM is the training and Consultancy business wing of CESC Limited in Kolkata.
 Mr Mukhopadhyay has more than 36 years of experience in the power and energy sector. Training has been his special area of interest and he has developed expertise in Designing and Content Development of Training programmes for Senior Executives working in Power and Energy sector for organisational efficiency improvement and individual's performance improvement.
He also supports power Generation and Distribution companies in providing consultancy services on Asset Management, Energy Audit, Effective Asset Utilisation, and performance Improvement of Human Resources employed in Power and Energy Sector through Training Intervention. Mr Mukhopadhyay has 36 years exposure in Planning, Operation & Maintenance and commercial aspects of Power Generation, Distribution, Smart Grid initiatives and Solar Generation functions. He has also worked in Business Development functions and contributed to acquiring Distribution Business both in Franchisee and Licensing mode.
---
Dr Rakesh Y Dube
(M.Sc., M.A., M.Ed., Ph.D., PGDSM) (Educationist, Social Activist and Human Resource Expert)
Hind Seva Parishad Group of Institutions, Mumbai
 Dr Rakesh is a strategic educational dynamic leader with a core desire to support all students in increasing academic achievement. He has proven ability to use strong interpersonal skills to draw together stakeholders and support unified relationship to achieve students focused goals while promoting a safe and positive learning environment. He is known for excellent listening and communication skills. Adept with innovative instructional methods and technology and highly knowledgeable of state learning standards and assessments. Accomplished in building trust and meaningful relationship between students, parents and administrators. Reputation as a resourceful team player working with integrity and professionalism to earn respect and inspire cooperation
---
Shashi Kant Sharma
BE,MS (Quality Management)
Secretary
AOTS Alumni Association of Western India
Ex DGM- Training, Reliance Infrastructure Ltd.
With intrinsic attribute of learning and knowledge sharing, Mr. Shashi Kant Sharma remained a faculty throughout his 35 years of professional career with power sector. He worked on national and international training and competency development programs while he was in job with T&D function of Reliance Energy Ltd for more than a decade.
Besides being a proficient power professional, he is a also QCI certified Six Sigma Black Belt, NCP certified Energy Manager, PFC and PSSC certified trainer. He is a master improver and motivator. He completed MS in Quality Management from BITS, Pilani, after his retirement.
He is working currently as Secretary of  AOTS Alumni Association of Western India, Wadala, Mumbai.
---
Ms. Punam Agarwal
Founder and Director of Neostylus (OPC) Pvt Ltd
 Punam brings in more than 30 years of diverse experience in the field of Learning & Development.
She is leading learning and development solution provider to professionals and corporate. She has authored several books titled – Leadership Training, Recruitment Tools, Business Communication – Soft Skills while two others are lined up to be published soon.
She has a diverse background covering HR, Coaching, Counseling, Communications, Behavioural Training, Consultant, Interior Designing, Healer – Alternate Therapy(Reiki/ Pranic/Tarot Card reading/ Color Therapy) and NLP Practitioner. She is also the Founding President and Secretary of NGO – Zindagi Harpal – An Attempt to Save.
She is an ICF Member and Certified Executive, Life and Organizational Development Coach who has done her MBA from the USA in Human Resource, Double Graduate (St. Xavier's College India and Devon UK), PGD in Stress Counseling from the United Kingdom, Certified Psychometric Test Professional from CAMI- USA, Certified Learning and Development Manager from Middle Earth India, CELTA from Cambridge, UK along with the Train the Trainer Course, Certified in Master Practitioner NLP from NFNLP and has done varied certifications in Soft Skills, Behavioural and Sales Training. Also has worked as an IELT'S Clerical Marker for the British Council.
Punam has a rich work experience in Corporate, Airlines, Retail and Educational Industries which includes reputed names like Emirates Group (U.A.E), Dnata (U.A.E.), GEMS Group (U.A.E.), Higher Colleges of Technology (U.A.E.), Acer (Dubai), Voltas (Dubai), Abela (Dubai), Sevilla Internationals (Indonesia), KAMA Ayurveda Pvt Ltd, JRE Group of Institutions—School of Management and Engineering, Universal Business School of Management and La Matineire among others. She has been teaching her principles to a wide range of people ranging -from factory workers to board executives and their teams;retail; C.I.D, army, navy and police; School teachers and Management Students- almost 50 different multi-nationals. She has developed customized training programs appropriate for all levels in business and has been particularly well received.
She is well travelled adding cultural experience to her expertise – besides Indian States, has had the opportunity to visit USA, UK, U.A.E., Switzerland, France, Austria, Italy, Germany, Vatican, Singapore, Sri Lanka, Indonesia, Netherland, Belgium and Bhutan.
Among various awards won by Punam the notable ones are – 'The President's Award' given by the President of India ,The Governor's Award given by the Governor of West Bengal, Fish of the Month given by EK Group- EKFC, Award of Honour given by MyCareers – Bhatinda, Behind the Scenes Worker given by KAMA Ayurveda Pvt Ltd, Most Fabulous Training and Development Leader North: Catalyst of Change given by World HRD Congress; Woman of Excellence awarded by Indian and International Achiever's Forum and Best Woman Performer in Learning and Development Award at International Inspirational Women Award (IIWA) 2020.She has a strong passion for the work that she delivers with integrity and responsibility. Over 11 lakhs individuals have been counselled and trained by her so far.
---
Capt.  Neville Godrej
Master Mariner, Faculty & Ex Principal and Nautical Director with DG Shipping & IMO Approved Maritime Training Companies.
 Master Mariner, Sailed for 23 years commanded ships as Master for 12 years.  Revered Maritime Faculty & Educator for 20 Years. Served as Principal, Nautical Director at Several Maritime Institutes.
Captain Godrej has been a distinguished Master Mariner, who started his sailing career in 1972. He sailed for around 23 years, of which commanded ships as Master for 12 years. He took a break from sailing and worked as Stevedore Port Capt for 5 years before getting in Maritime Education and Training. His maritime training career started with being the course coordinator at Synergistic Solutions, a maritime training company. Later he took charge of Prinicipal and Captain Superintendent at MMTI(Mumbai Maritime Training Institute), Khopoli, Maharastra. He also served at TS Rehman (Training Ship Rehman) for 3 years as Nautical Director and then also with YAK Maritime Institute. He later also served as Principal of Arya Marine Academy. He also served shortly as Principal at BP Marine and Columbus.
Having successfully run and managed DG Shipping and IMO affiliated maritime institutes, he brings in a vast experience from Maritime Training Industry. This is a highly regulated industry. Fulfilling the norms and regulatory compliances set by DG Shipping and IMO is a great challenge. He is known as a subject matter expert in nautical studies and an administrator par excellence.
---
Capt S S Ghotra
Managing Director
Gurship Group of Companies (Maritime Training and Ship Manning)
Gurship Maritime Training Institute
Safe Cargo Maritime Services
Gurship Institute of Hotel Management
Capt. S. S. Ghotra who is a Master Mariner (F.G.) by Profession he sailed for over 20 years out of which he has been in command of various vessels for over eight years and has sailed with crew of many nationalities during his sea service period. This has helped him in understanding the finer nuances of service and acquire managerial finesse.
Capt. S. S. Ghotra has been fully responsible for Gurship Maritime Services Pvt Ltd, his pet company, which he has nursed and steered with his vast experience. Being the director/partner in other companies, he is a leader in the field of Ship Management, Ship Repairs and Spares Supplies.
His Training Institutes, namely  G.E.T Maritime Training Institute which is DG Approved, and is GRADED BY ICRA. And SCMS MARITIME TRAINING INSTITUTE  IS APPROVED  BY DIRECTOR GENERAL OF SHIPPING , GSMS MARITIME TRAINING INSTITUTE  IS APPROVED BY ONGC. ALL THE COURSES CONDUCTED AT OUR INSTITUTE  ARE ON OPITO GUIDELINES.
Gurship Group of Companies an ISO 9001:2008 certified with ABS and the owners of three Maritime Training Institute out of which two are DG Approved (Approved by Govt. Of India) viz. (a) Gurship Education Trust Maritime Training Institute, (b) SCMS Maritime training Institute. Our value-added courses are done under the name of GSMS Maritime Training Institute which is also ISO 9001:2008 certified and is holding value added courses which DG Shipping does not Approve as per THEIR guidelines.
---
Rajesh Talwar
Ex. CEO Bhaktivedanta Hospital, Mumbai
Former Vice President (M&A), CignexDatamatics and Basil Partners
Sr. Corporate Training Professional & Executive Coach
Rajesh is an exceptional training professional with rich 36 years of rich experience. He put 25 years in corporate and next 11 years in training.  He is in training and coaching by choice and passion. He has gifted  communications skills and has an unmatched ability to keep the audience engaged. He is among the top trainers and speakers in India. Being in demand most of the times, he keeps travelling all over the country. He has an impressive list of ever increasing clientele.
Before getting into training and executive coaching, Rajesh spent more than two decades in corporate world in senior management positions. He was a maverick senior corporate executive who worked as Asst Vice President (M&A) with CignexDatamatics and Basil Partners, Centre Head, Beams group of hospitals and also served as CEO of Bhaktivedanta Hospital, Mumbai.
Rajesh is graduate in Life Sciences from St Xavier's College, Mumbai and MBA (NMIMS) with First Rank from Mumbai University, Alternative Dispute Resolution (ADR) from Prof Arnold Zack, NLI Workshops and Brain Based Coaching Conversations from NeuroLeadership Institute, Coaching & Mentoring from Dr David Clutterbuck
---
Pranit Singh
Vice President
JPMorgan Chase & Co, Jersey City, New Jersey, United States.
Pranit is a Senior IT professional with over 19 years of experience  of working in the financial services industry. Skilled in Java, Python (Programming Language), Credit Derivatives, electronic trading, Software Development, and Fixed Income. Experienced Leader with a successful history of working in the Information Technology and Services industry.
He has good experience in managing IT services, delivery management, executing and implementing solutions cutting across business domains with strong experience in Custom solutions.
He is also passionate about training and coaching. He is an avid learner and has successfully coached his colleagues and juniors on various technical and non technical topics. Having worked in the Middle East and United States for a long time and dealt with global clients, he emphasizes the need for cross cultural, gender and work culture sensitivity training for his India based team members. He gives a lot of importance to communication skills training to be able to deal with global clients.
He is working with JPMorgan, since 12 years. JPMorgan Chase & Co. (NYSE: JPM) is a leading global financial services firm with assets of $2.6 trillion and operations worldwide. The Firm is a leader in investment banking, financial services for consumers and small businesses, commercial banking, financial transaction processing, and asset management. A component of the Dow Jones Industrial Average, JPMorgan Chase & Co. serves millions of consumers in the United States and many of the world's most prominent corporate, institutional and government clients under its J.P. Morgan and Chase brands.
---
Nigel D'Souza
Supply Chain Analyst, Global Supply Chain, Americas
Great Toronto Area, Canada
Nigel is an experienced Supply Chain Operations Professional and bring over 20 years of strong expertise in Supply Chain Administration, Operations Management, Process Management, Business Analysis, Logistics planning and Project Management.
He is known for building a good team, by personally coaching, training and mentoring them. He takes a personal interest in developing people and is known for his training skills.
He is committed to managing operations and projects while consistently delivering results.
Having been recognized for Innovation, strategic thinking, IT expertise and implementation abilities while handling tough assignments and providing quality results.
He is also an analytical thinker with talent for analyzing and synthesizing complex business processes with a passion for detail and with Problem-solving and creative thinking skills especially in high stress environments with a knack for finding ways to improve business processes.
---
For admission and other queries please contact:
Praveen Singh
MHRM, BA(Psy), DPMIR, TOTA, AGI(USA)
Director & Lead Faculty
Cogito Training & Counseling Centre
529, A Wing, Mainframe Building, Near Orchid Mall,
Royal Palms, Aarey Milk Colony, Goregaon (East), Mumbai – 400065
Tel: 9869018775, www.cogitoindia.com