Inhouse Training on Managerial Effectiveness
Cogito Training Centre, India, regularly conducts inhouse training course on managerial effectiveness for the employees of its client's companies by providing the services of a freelance managerial effectiveness trainer. Our programmes are customised as per the training requirements of our clients. We add additional modules and topics as per the need. We also help in hiring a freelance trainer for conducting managerial effectiveness training modules. Cogito Training Centre provides managerial effectiveness trainers to our clients in all major cities like: Mumbai, Delhi, Chennai, Bangalore,Hyderabad and Kolkata. Please speak to us at 9869018775 or write to us at cogito_pks@hotmail.com to hire our freelance trainer for conducting a training program in your city.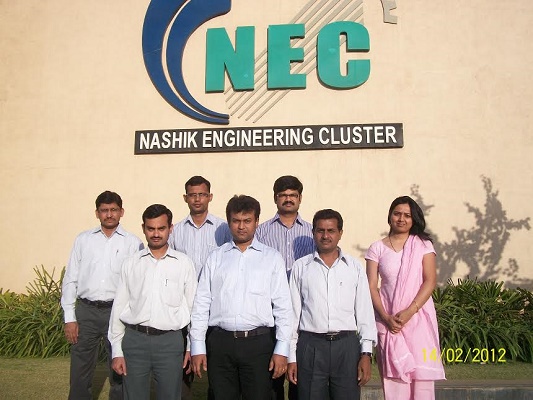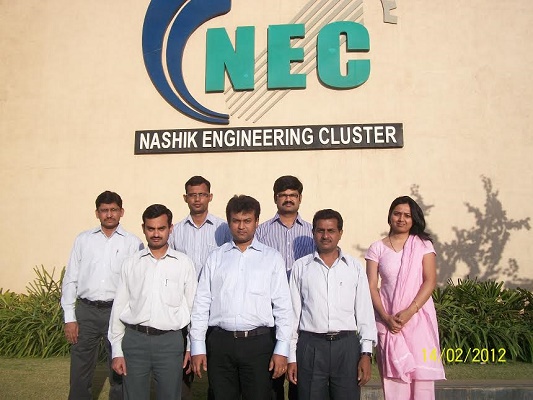 Introduction to Managerial Effectiveness Training:
A successful manager is one who is able to deal with his people in a way which boosts their morale. His communication skills much be encouraging and motivating enough for him to win the loyalty and support of his subordinates. He should be a good team player and must be able to guide his team to success. For this it is said that he must have a high EQ. EQ (Emotional Intelligence) which is also known as social intelligence is needed for good interpersonal competence and man management skills.  Technical competencies are primary for a trainee, but as he move up in career, and forms his team and has people reporting to him, his technical competencies become secondary and interpersonal relationship skills and man-management skills become primary.
Customers are the most important aspect of any business. In-fact businesses exist because of customers. In today's competitive world, where customers have multiple choices, the challenge is all the more difficult. It implies that we need to serve customers with increased focus and sensitivity. This is customer centricity. This helps in creating a positive image to the customer and also in differentiating the organization from other competitors.
Key to survival today is your ability to manage your customers, fulfill their service requests,  motivate your internal customers, winning their support and getting things done. In this programme, these issues will be dealt in detail and participants will be helped to develop and learn this skill.
Managerial Effectiveness Programme Objective:
To develop managerial, interpersonal and attitudinal skills of the participants
To teach participants specific ways, and behavioral techniques to improve their interpersonal skills in dealing with both superiors and subordinates.
To make participants more sensitive in terms of their behavior towards their team
To help participants improve their communication skills with reference to their dealing with a large no. of subordinates.
To influence participants on the importance of teamwork and team building skills.
To increase customer focus and customer centricity among employees dealing with customers.
To develop service attitude among employees.
To teach them the importance of customer satisfaction and give them basic inputs on CRM
To help them improve their communication skills by correcting their language and attitude towards internal and external customers.
To motivate them by giving them behavioral inputs for self development & learning.
To give right inputs to deal with personal and work related stress and also to help them manage anger.
For Whom: Jr. & Middle. Management/ Supervisors/ HoDs
Duration: Two  Days
Day – I
Attitude : Understanding attitude, Knowing your attitude ( Attitude test), Changing attitude ( Action steps), JOHARI Exercise
Interpersonal Relationships: Understanding relationships and its importance, Motivating People, Relationship Skills Development, Transactional Analysis inputs, The Managerial Grid Exercise, Leadership styles.
Team Building: Importance of Developing a Team, Team working, Team Building Exercises.
Communications Skills: Communication Skills Improvement, Changing Language for better results, Feedback and Critique, Feedback Exercise, Listening Skills, Giving Right Instructions, Counseling Skills.
Emotional Intelligence Testing & Discussions
Sensitivity: Dealing with Seniors, Dealing with Elderly Subordinates, Dealing with Juniors & Subordinates
Stress Management & Anger Management
Time Management
Day – II
Knowing my customer – Importance of Customers, Customer Centricity
Poor Service – A silent killer, Service Reputation, The moment of truth, Recovery
Service Attitude -Positive Attitude – Changing Attitude,
Handling Difficult People
Effective Communication & CRM – Importance of Communication, Effective Communication, What makes Communication Effective? Who is an Effective Communicator?
Assertive Communication
Negotiating with Customers
Conflict Management
Importance of Body Language – Language of Body, Eyes, Voice Modulation, Gestures, Postures etc.
Listening Skills – Importance of Listening, Process of Listening, Listening & Hearing.
Using Correct Language: Talking to Seniors, Juniors, Colleagues, Motivating Others & Building Relationship Skills by Correct Language.
Corporate Etiquette & Grooming
Telephonic Talk & E-Mail Etiquette
Service Stories & Cases
Presentation & Closing with Action Plan
Venue: In-House
Methodology: Presentation, Assessment, Case discussion, Participation, Role-plays, Interactions, Individual & Group Exercises etc.
Faculty:
Prof. Praveen Singh
MBA (HRM), DPM&IR, B.A.(Psychology),TOTA, AGI(USA)
Praveen Singh has been actively involved in Training & Consulting since last fifteen years in Power, Energy, Oil & Gas, Infrastructure Sector Companies.  He has been working for more than forty companies spread all across India. He is an experienced trainer in Soft-Skills, Attitudinal, Behavioral Training, HRD & Psychology topics.  He earlier worked with an UK based Web Enabled Co. as Human Resource Manager and with a leading  Management Consulting company. Currently he is Empanelled Corporate Trainer with companies like Reliance ADAG, Tata Power, Adani Group,  RBI, RCF, Essel Group, DTPS, CESC, AIPM, NEC, IEMR, Sterling, Etc. He is also an IMO & DG Shipping Certified Maritime Trainer & Consultant to MMTI, SCMS & GURSHIP.
He also teaches MBA & PG Students of Management as Visiting Faculty and is associated with several Business Schools affiliated with Mumbai University & SNDT University. He has been conducting programmes in many cities in India including, Mumbai, Delhi, Gurgaon, Noida,  Kolkata, Bangalore, Pune, Nashik, Mundra(Bhuj), Sagar(MP), Jodhpur, Patna, Goa, Orrisa, Kodaikanal and Cochin. Having traveled to many countries in Europe, including The Netherlands, Germany, Belgium & France, is exposed to different work cultures.