Inhouse Training on Stress Management
Cogito Training Centre, India, regularly conducts inhouse training programme on stress management for various institutions and the employees of its client's companies by providing the services of a freelance stress management trainer. Stress management programme is need of the hour and most of the corporate clients find it very relevant and useful. With increased targets, work pressure and stress in personal lives, demand for stress management training is increasing.   Programme on stress management is customised  as per the training requirements of our clients. We add additional modules and topics as per the need. We also help in hiring a  freelance trainer for conducting stress management training modules. Cogito Training Centre provides trainers to our clients in all major cities like: Mumbai, Delhi, Chennai, Bangalore, Hyderabad and Kolkata. Please speak to us at 9869018775 or write to us at cogito_pks@hotmail.com to hire our freelance trainer for conducting a training program in your office premise or town.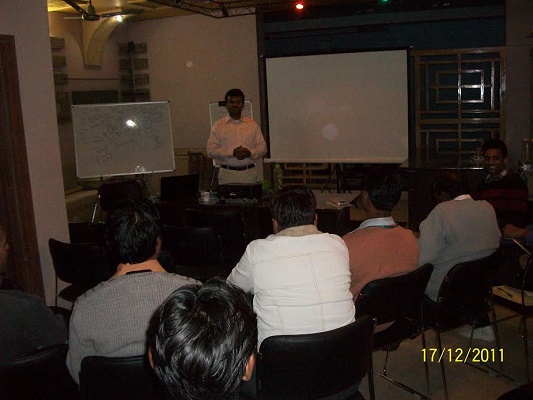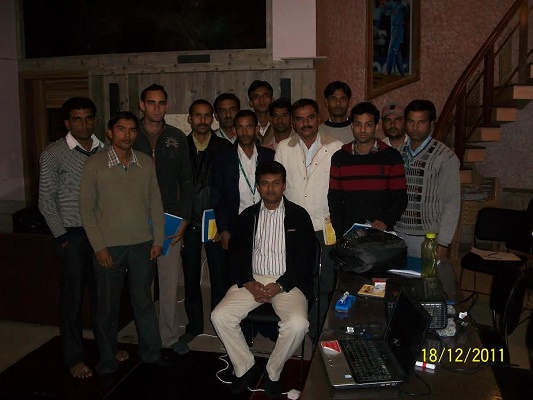 Introduction to Stress Management:
ABRAHAM LINCOLN once sat down and wrote: "I am now the most miserable man living. If what I feel were equally distributed to the whole human family, there would not be one cheerful face on earth…. I must die or be better".
Stress has been called "The Disease of the 20th Century" and is believed to cause many ailments. For most, it becomes a habit, which one just can't kick.  Unfortunately, stress is an all-to-common part of life, something few individuals can avoid. Moreover, stress is costly for both Organizations and Individuals.
For year Doctors have been warning us that Stress is harmful to our health; being exposed to it on a regular basis can trigger major problems such as Cancer, Hypertension and Coronary Heart Diseases. Now, the latest evidence indicates that it could be a major factor in the jump from HIV infections to active AIDS. Stress is the most common cause of ill health in our society, probably underlying as many as 70% of all visits to family doctors. It is one of the problems that every doctor shares with every patient.
So, with all the bad news about Stress, why has it been so hard for us to break the Stress habit and just learn to relax? The answer may be that we don't treat our Stress responses with the same respect we treat any other habit. As a result, Stress has become some thing we accept. We have learned to live – and die – with it.  Changing our ingrained behaviour takes time. But, it can be done.
How can an individual break the Stress habit?  It could be done by:
Learning what Stress is
Learning to recognize your own Stress symptoms
Utilizing a series of quick and simple Stress management relaxation techniques and exercises
Hence, managing Stress is, without a doubt, one of the single most important elements in ensuring that defense is there and ready when it is needed the most!Given such effects, stress is a topic of considerable importance to the field of Organizational Behaviour.
This subject will be dealt in detail in this Programme. All aspects of Stress including understanding, learning, coping will be covered. This programme is going to be very interactive and filled with practical inputs, exercises and cases.
For Whom: Jr. & Middle Management
Duration: One/Two Days
Language: English
Stress Management Training – Course Contents:
Understanding Stress – Understanding the concept, Definition, Body's Reaction to Stress, Biological Impact and Health Implications, How Stress Harms.
Personality Characteristics – Type A & Type B Personality, Sense of control, Locus of Control & Gender Specific Issues.
Occupational Stress – Expectation & Reality, Burnout, Internal & External Stressors. Causes of Occupational Stress – Interpersonal Relationships, Area of Concern, Area of Influence.
Symptoms of Stress & Coping with Stress – Physical, Emotional & Behavioral. Coping Strategies, Preventive & Combative Strategies, Lifestyle Changes, Situation Changes, Changing Thinking, Diversion & Distraction.
Eustress & Distress – The Bell Curve, Good Stress.
Attitudinal Issues – Negative Attitude & Stress, Changing Attitude.
Anger Management – Dealing with difficult people and situations.
Panic & Distress Management – Mental Toughness & Preparation
The Practical Approach of Understanding – Issues to Problems.
Time Management & Stress – Understanding of the Urgent/Important Matrix
Goal Setting & Stress
Planning & Organizing – Proactive Approach, Power of Now, Procrastination.
Stress Management by Healthy Living – Yoga, Pranayam, Exercises & Sleep.
Ethics & Stress – The Side Effects of a Lie, JOHARI Window- The Hidden Self.
Spirituality & Stress – Ignorance, Attachment, Me Approach, Submit & Surrender, Acceptance.
Venue: In-House
Methodology: Highly interactive sessions with individual attention and inputs. Experience sharing, Participation, Role-plays,  Exercises etc.
Faculty:
Prof. Praveen Singh
MBA (HRM), DPM&IR, B.A.(Psychology),TOTA, AGI(USA)
Praveen Singh has been actively involved in Training & Consulting since fifteen years in Power, Energy, Oil & Gas, Infrastructure Sector Companies.  He has been working for more than forty companies spread all across India. He is an experienced trainer in Soft-Skills, Attitudinal, Behavioral Training, HRD & Psychology topics.  He earlier worked with an UK based Web Enabled Co. as Human Resource Manager and with a leading  Management Consulting company. Currently he is Empanelled Corporate Trainer with companies like Reliance ADAG, Tata Power, Adani Group,  RBI, RCF, Essel Group, DTPS, CESC, AIPM, NEC, IEMR, Sterling, Etc. He is also an IMO & DG Shipping Certified Maritime Trainer & Consultant to MMTI, SCMS & GURSHIP.
He also teaches MBA & PG Students of Management as Visiting Faculty and is associated with several Business Schools affiliated with Mumbai University & SNDT University. He has been conducting programmes in many cities in India including, Mumbai, Delhi, Gurgaon, Noida,  Kolkata, Bangalore, Pune, Nashik, Mundra(Bhuj), Sagar(MP), Jodhpur, Patna, Goa, Orrisa, Kodaikanal & Cochin. Having traveled to many countries in Europe, including The Netherlands, Germany, Belgium & France, is exposed to different work cultures.